We are providing you with the option to stay in good value accommodation at the University of Winchester on Burma Road, which is close to the city centre and a 20 minute walk from the conference venue. Earliest check in is on Sunday 14 August, and latest check out on Saturday 20 August. The rooms are single bedrooms that are segregated into flats of 8 where each flat shares a kitchen area with oven/cooker, fridge/freezer, microwave and tea and coffee making facilities. All bedrooms are en-suite with wash hand basin, shower and toilet facility and come supplied with bed-linen and two medium sized towels. Please note, as student accommodation, a television or hair dryer is not provided. A full English breakfast is included, and will be served each morning at the West Downs campus on Romsey Road, just a short walk from the accommodation. Please see the map on the location page of this website.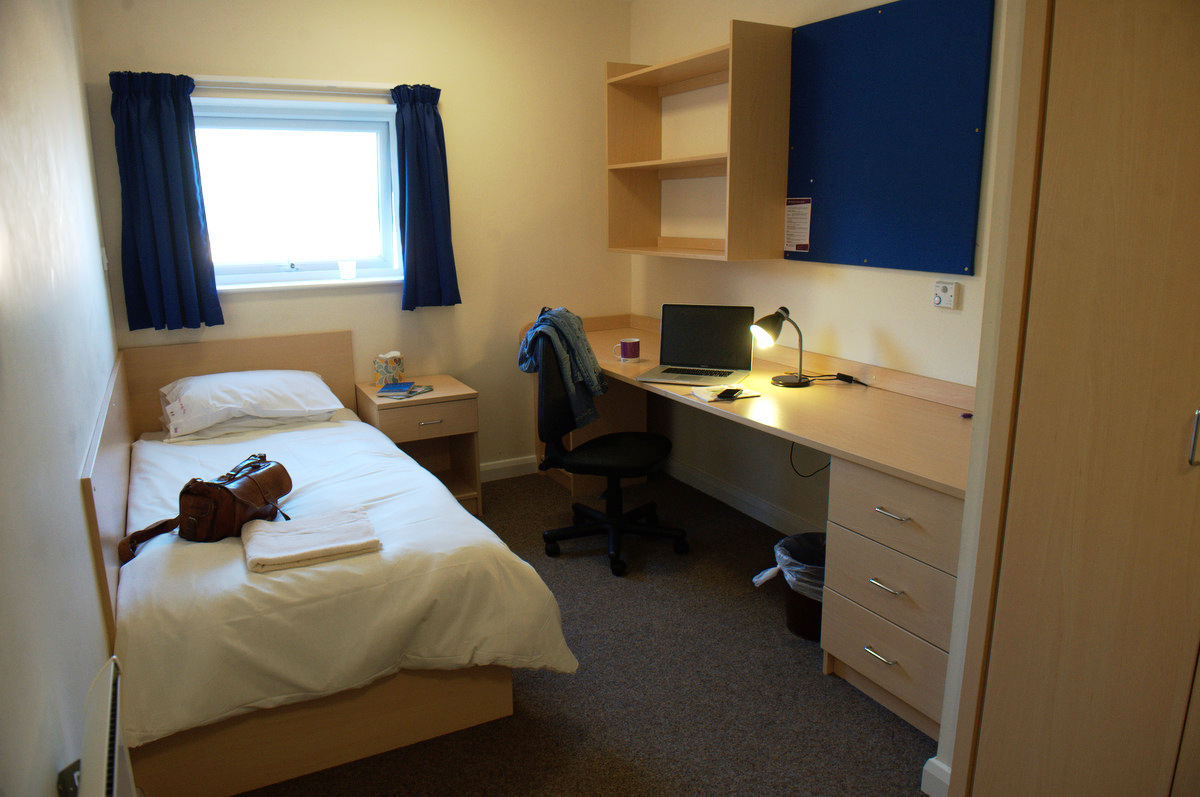 Example conference accommodation
If you prefer to book your own accommodation independently, there are a number of hotels, B&Bs and guest houses in Winchester, but be aware that August is a popular time for tourists to visit, so it can be both costly and difficult to find something if you do not book early. To search for accommodation, you can for example have a look at the "Visit Winchester" website: http://www.visitwinchester.co.uk/where-to-stay.